Here are some sites of interest to songwriters:
We highly recommend the Indie Bible for every independent recording writer artist! click for information
NSAI - Nashville Songwriters Association International
ASCAP - American Society of Composers Authors and Publishers
Just Plain Folks, a newsletter, a network, an online songwriting community! http://www.jpfolks.com
SongU.com Learn network and stay motivated 365 days a year with Courses, Coaching, Pitching Opportunities at SongU.com. Friends of Pat and Pete get a great discount when they sign up for monthly or quarterly membership. Join for less than the price of a single guitar lesson a month ($23.95/month or $71/quarter). Use redemption code: PEAPOD
We recommend: Denny Martin Music Studio Producer, engineer, studio owner, Denny Martin has a combination of the experience, the gear, and the "personal touch" attitude to make every project sound its best. Denny's arranging and song writing abilities help everyone who works at his studio to grow and to reach for their dreams. Tell Denny we sent you!
www.nashvillemuse.com Find out what is happening with songwriters in Nashville, the home of the 3rd Sunday at 3 PM and The Guitar BQ.
The Muse's Muse Great source of lots of information about songwriting. Free newsletter.
"Your First Cut, A Step-by-Step Guide to Getting There" by Jerry Vandiver and Gracie Hollombe. Learn the step-by-step process it takes to get your songs heard and ultimately recorded. Discover how far along you are in that process, where you need to go, and how to get there!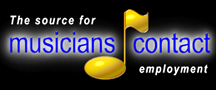 Musicianscontact.com - The primary source of employment for musicians nationwide, established 31 years. Jobs and resumes are updated online daily.
Songwriters Resource Network News & Information for songwriters and lyricists everywhere.
MusicGearReview.com Provides musicians with reader-submitted instrument and music equipment reviews, articles and a music-related directory. The site also features forum communities where musicians can exchange ideas and opinions.
SongLink International: Tip sheet for professional songwriters and music publishers. Expensive, but highly regarded. http://www.songlink.com
Magazine focused on the Performing Songwriter has a special feature on independently released CDs in each issue. Possible promotion tool for your CD. http://www.performingsongwriter.com/
And some songwriting resources:
http://www.rhymezone.com rhyming dictionary
http://www.westegg.com/cliche/ The Cliche Finder!
http://www.columbia.edu/acis/bartleby/bartlett/ Bartlett's Quotations and other great books online
http://www.thesaurus.com online thesaurus
http://www.starlingtech.com/quotes/ a searchable database of quotations.
http://www.onelook.com access to millions of words in 454 dictionaries.
http://www.gutenberg.net Entire books to download, mostly classics, but being added to constantly.
---